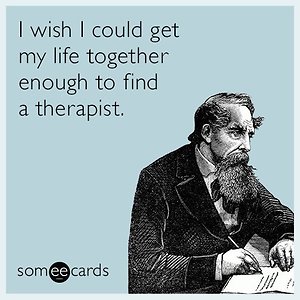 Welcome to Bedford psychosexual therapy and couple counselling
Welcome to my therapy web site, the following information is an introduction to my work as a sex and relationship therapist.
I'm an experienced couple counselor from Bedford, who works with individuals and couples in the field of relations, sexual dysfunctions and issues around compulsive sexual behavior. I am also trained as a young person counselor (8 yrs-18 yrs).In this site you will find a little
bit about me and my approach to doing therapy. I have worked as a Relate couple counselor in Bedford and surrounding area including
Northampton. In my counselling work with couples, I have been surprised by the amount of couples dealing with issues around sex.and addiction. This led me to embark on a journey to become a psychosexual counselor and later a compulsive sexual behavior therapist.
I have spent the last 5 years working for Relate British Forces Germany (BFG), I am part of a team of about 7-9 counselors who see
both serving soldiers and their family members. Relate BFG counselors receive regular supervision, which is both one to one and bi-monthly group supervision. The bi monthly meetings are governed by our supervisor who visits from the UK, she will stay over for a few
days in order to carry out our monthly one to one supervisions. However,on the months that our supervisor does not visit we conduct
supervision via the web. At first doing supervision via skype took a bit of getting used to, this lead to my training to become a licensed on
line counselor. I found that on line therapy can be just as beneficial to positive outcome as face to face work. On line therapy is especially
useful with psychosexual therapy and compulsive sexual behavior.
My work as a young persons counselor is of particular importance, young people today are facing many issues such as























The courage to change
Sometimes change can seem daunting for many people, we can be so immersed in our feelings and emotions that we lose hope.
I always remember the words of one service user, when working as an mental health advocate. I meet him in a secure mental health unit where he was sectioned after his third suicide attempt. Some years later on a chance meeting on the street he told me about , how he had managed to find a job. He had also married his long term girlfriend they are living in their own house and awaiting their first child. I wished him well and asked whether he has all that he had hoped for. He said that he has found more than he ever thought possible. His only regret was that he didn't know that he could hope for this at that time.
This service user's recovery is a story of the power of hope and the strength of the human spirit. Let me be your guide along
your own journey to change.


I work with gender and sexual diversity clients and am kink and sexual worker friendly therapist.
I am also familiar with a wide range of relationship models.
I invite you to read the rest of this site to find out more about me and what I offer.